Pekay's Dragnet CGC TKN – "Friday"
Meet Friday: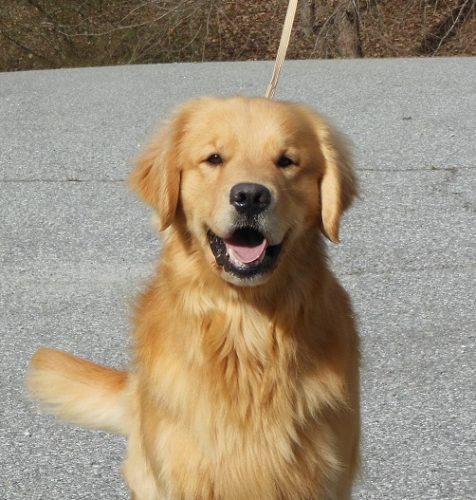 Friday is line-bred on Harvey, who is the dog featured on our primary logo. 
His pedigree includes lots of our favorite dogs from the past. 
He has a classic head and soft face.  Friday is a thinking dog and produces willing, working puppies.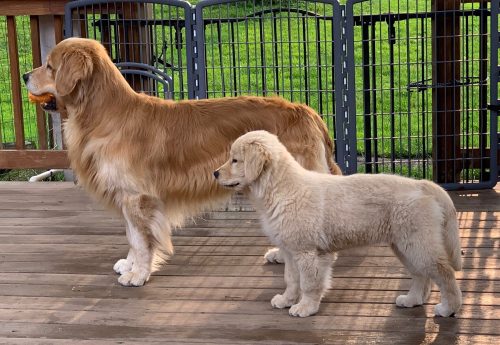 This is Friday and his look-a-like daughter, Topaz.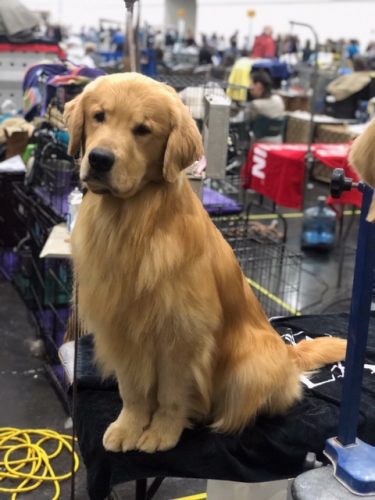 Friday's Clearances
Hips          GR-120709G24M-VPI
Elbows          GR-EL40397M24-VPI
Eyes – Current Certification
Heart – Clear
Owned by: Kitty Cathey, Nancy Lewine, amd Jennifer Cochran
Bred by: Kitty Cathey
Pedigree
Pekay Goldens Inc
2057 Seven Mile Hill Rd, Dahlonega GA 30533
(only 50 miles from Atlanta GA)
Kitty Cathey
P.770.297.7787
F.770.297.8318
Visit our boarding kennel at: www.GoldLeafPetResort.com