BRAND NEW PUPPY SMELL!
Pekay companion/pet puppies are sold on a limited registration.
In easy simple terms this means they cannot be shown in the conformation (the show ring), but they CAN participate in obedience, rally, field events, tracking and other AKC events.
Pet puppies born here ALWAYS receive the same love, care and attention as show prospect puppies! We don't evaluate for our show versus pet picks until they are 8 weeks old. The differences are typically something that is a preferred feature, such as the way the ear shape or coat length….its is NEVER a health or a physical attribute.
When you purchase a pet puppy from Pekay Goldens you have a lifetime guarantee that if for any reason you are not happy with your puppy we will take him/her back for a replacement pup. You also have the support of our amazing team who are here to answer your questions from day one, through the entire  life of your Pekay pup.
Some show/conformation puppies are occasionally available, and are sold on a full registration. We consider our show puppies breeding stock, and they are fully guaranteed for hip dysplasia, SAS, and eye problems. Show puppies are also fully guaranteed for disqualifying faults. Our guarantee is a replacement guarantee. We are more than willing to work with you in finding you the exact Golden you are looking for. We cannot, however, make any cash refunds.
Most of our puppies are sold through personal referrals, and our reputation is OUR BEST advertisement. We have many many satisfied Pekay puppy owners and we are always glad to provide you with names and phone numbers if you require. We want you to be happy with your Pekay Golden, and we will do everything in our power to make sure your new puppy is a valued family member.
We do not let our puppies go to their new homes until they are at least eight weeks old. We feel that by waiting until eight weeks, we have a better idea of personality, temperament, and activity levels, and we know from our experience that the puppies are better adjusted if they stay with their litter-mates until this age.
At eight weeks all of the pups have had:
a DHPP shot
been wormed three times
been microchipped for ID purposes
We name our litters with themes. We do require that your puppy's registered name begin with Pekay, and comply with the theme of the litter. For example, when we had our "Street Litter," some of the registered names were: Pekay's On Broadway, Pekay's Hollywood And Vine, Pekay's Basin Street Blues, etc. This will give you an idea of how the themes work, and we will provide you with name ideas if you need them. Naturally, you may call your puppy anything you like; the naming requirements only apply to the registered name.
Finding the right homes for our puppies is as important to us as putting together the breeding plans that produce super winners. Our puppies are very important to us, and we want them to be thought of as a member of the family, and to be as special to you as they are to us.
To be  considered for a Pekay puppy please complete our application and we will contact you. When we have a puppy available for you we will ask for a deposit to guarantee the puppy at that time. If before you collect your puppy at 8 weeks you change your mind, we will refund the deposit once the puppy has found a new home.
We look forward to welcoming you to the Pekay family!
Go to our application page on this website and complete our online questionnaire to get started!
Click Here for Puppy Application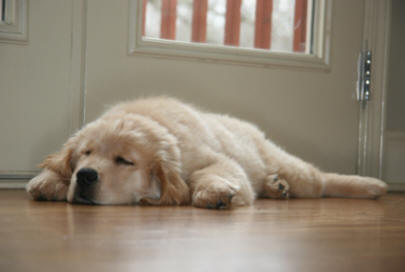 Click this link to purchase Royal Canin Puppy/Dog Food:
Pekay Goldens Inc
2057 Seven Mile Hill Rd, Dahlonega GA 30533
(only 50 miles from Atlanta GA)
Kitty Cathey
P.770.297.7787
F.770.297.8318
Visit our boarding kennel at: www.GoldLeafPetResort.com