Cu Curran Pekay's Extra Crispy – "Colonel"
Meet Colonel:
This is our amazing boy, Colonel, who is OFA "Excellent"
He is a total sweetheart with a fabulous head! Just look at that sweet loving expression!
Colonel is a ball fanatic! He could chase a ball all day if you would let him.
He has a full mane making him look a little like a lion.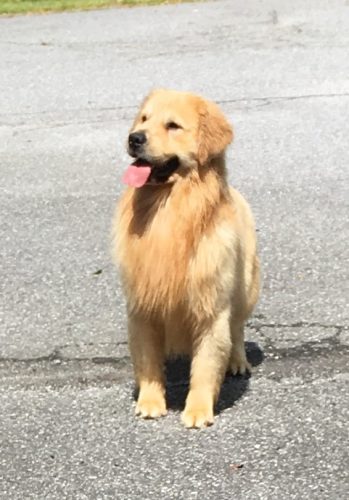 Colonel's Clearances
HIPS          GR-123193E24M-VPI
ELBOWS          GR-EL42841M24-VPI
Eyes – Current Certification
Heart – Clear
Owned by Kitty Cathey
Bred by: Susan Leese
Pedigree
Pekay Goldens Inc
2057 Seven Mile Hill Rd
Dahlonega GA 30533
(only 50 miles from Atlanta GA)
P.770.297.7787
F.770.297.8318
pekaygold@gmail.com