Puppy Application Page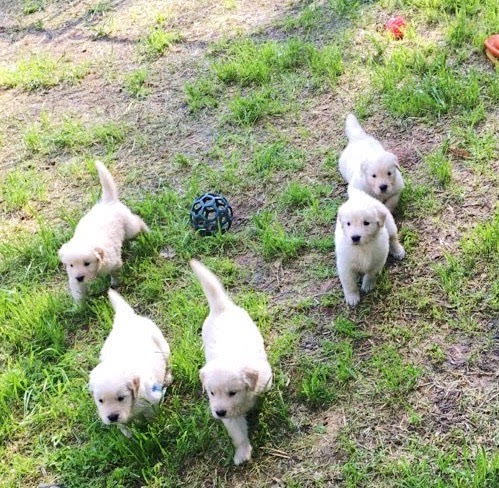 The FIRST STEP in being considered for a puppy is completing this application.
***Please Note: The guestbook is NOT where you apply for a puppy. It is for leaving remarks only. If you have questions please email us at PekayGold@gmail.com***
***THERE IS CURRENTLY A 1-2 YEAR WAITING LIST***
Please complete the form below and submit to be considered for one of our puppies. Also, let us know if you have had a Pekay Golden before. If you would like to be considered for an older puppy or a retired adult, please let us know in the additional notes section!
There is NO application fee. When we have a puppy available for you in a current litter we ask for a deposit at THAT time.
**PLEASE NOTE**
Keep answers as short and as thorough as possible to make our sorting process easier.
Thank you for considering Pekay in your search for a new forever friend! We will get back to you as soon as we can.