CH Pekay Goldensoul's Jump To Conclusions – "Clue"
Meet Clue: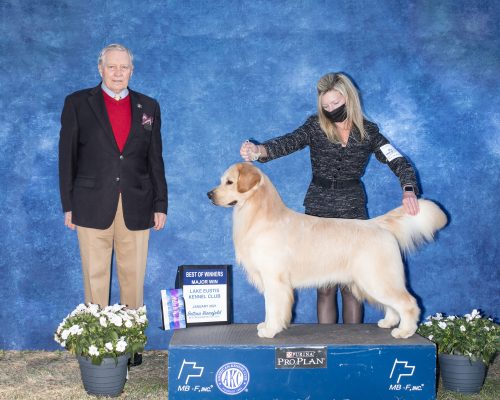 This is Clue who just received his championship!
He is a total sweetheart with a fabulous head, even better than his dad's (Colonel)!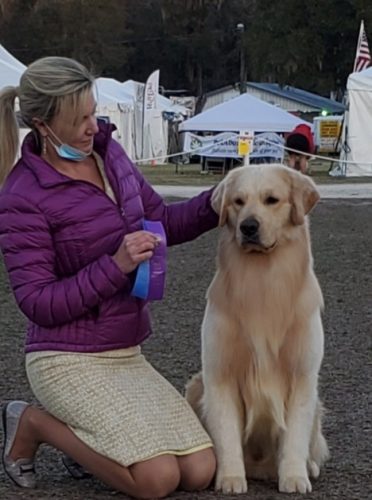 Clue is absolutely a people person. He would rather be petted all day than anything else.
He also loves to play fetch with balls. 
Clue's Clearances
HIPS          GR-123193E24M-VPI
(Note: The link above is just for eyes and heart certifications. Hips and Elbows were just sent off.)
ELBOWS          GR-EL42841M24-VPI
(Note: The link above is just for eyes and heart certifications. Hips and Elbows were just sent off.)
Eyes – Current Certification
Heart – Clear
Owned by Kitty Cathey, Nancy Lewine, & Jenny Cochran
Bred by: Kitty Cathey
Pedigree
Pekay Goldens Inc
2057 Seven Mile Hill Rd
Dahlonega GA 30533
(only 50 miles from Atlanta GA)
P.770.297.7787
F.770.297.8318
pekaygold@gmail.com