Pekay's Now Voyager  – "Sunny Carl"
Meet Sunny Carl: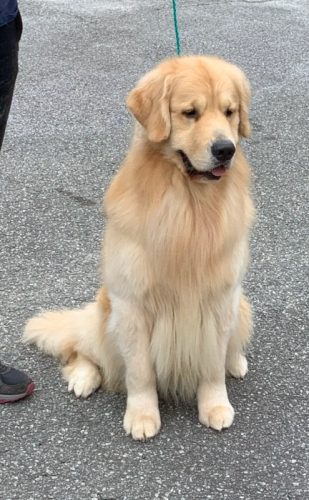 Sunny Carl is a BIG dog. His luxurious coat and his stunning head are our favorite features.
He is one of the sweetest boys you'll ever meet.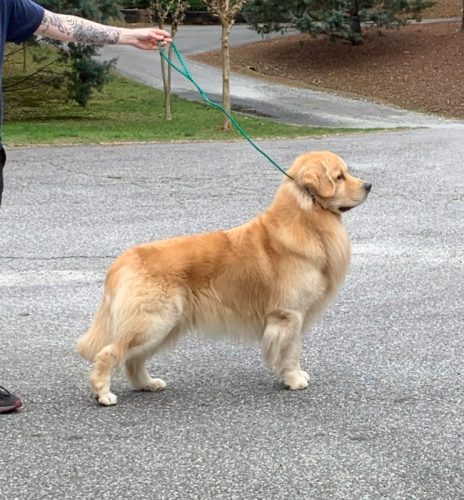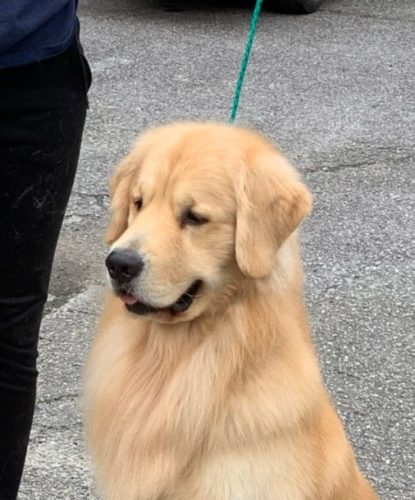 He currently lives with one of our good friends and is living the best life!
He loves swimming in his "pool".
He often thinks he is a parrot and enjoys sitting on his human dad's shoulder. How funny!
Sunny Carl's Clearances
Hips          OFA GR-133259F28M-VPI
Eyes          OFA GR-EYE22774/26M-VPI
Heart – OFA GR-ACA6691/14M-VPI
Elbow – OFA GR-EL51398M24-VPI
Owned by Kitty Cathey
Bred by Kitty Cathey 
Pedigree
Pekay Goldens Inc
2057 Seven Mile Hill Rd
Dahlonega GA 30533
(only 50 miles from Atlanta GA)
P.770.297.7787
F.770.297.8318
pekaygold@gmail.com